Metalogix SharePoint and Office 365 Solutions
Migrate, Secure, Manage, Sync, Backup, and Restore Your Content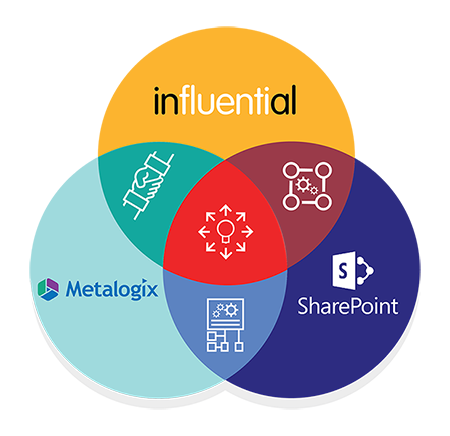 In a world where everyone is thinking outside the box, who needs a straight-out-the-box solution? Rediscover the freedom of collaborating in SharePoint and Office 365, without the risks and pitfalls.
Move, manage, and protect your invaluable content. Enjoy Microsoft SharePoint, Office 365, and Exchange to the limit and beyond.
Influential-Metalogix SharePoint and Office 365 Solutions
Trust in the Influential-Metalogix partnership to deliver the Office 365 solutions and SharePoint solutions that make your business thrive.

At Influential, we know that rapidly evolving markets demand finely tailored software. With 25 years of experience in the sector, we have passed the test of time – with much more to come.
Take our partnership with Metalogix, the Microsoft migration specialists. We deliver cutting-edge SharePoint, Exchange, and Office 365 solutions that are defining the future of content infrastructure worldwide. Discover the freedom to collaborate on any platform, with none of the risks.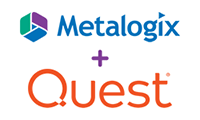 With Quest's acquisition of Metalogix in June 2018, these leaders in Microsoft solutions have brought their strengths under one roof. That's another reason to join the 120,000 clients who have empowered their businesses with Metalogix and Quest. Combined with Influential's decades of successful service, your business has everything to gain.
Top tiered Microsoft Partners
Join Our Host of Respected Clients
Whatever the size or nature of your business, Influential has the expert knowledge to deliver outstanding results. Some of our clients include:
Large household names in the private sector, such as John Lewis, Informa, Addison Lee, Thyssen Krupp, Centrica, Pret a Manger, House of Fraser, Lloyds Banking Group, Gatwick Airport, Bloomsbury, and One Savings Bank
Public sector organisations such as HM Treasury and the Insolvency Service, as well as a number of NHS trusts, universities, councils, and housing associations
Smaller companies, often within the local areas of our Kent, London, and Glasgow offices
Metalogix SharePoint and Office 365 Content Solutions
The Metalogix SharePoint and Office 365 solutions are versatile by design. Whether synchronising content across continents, streamlining data retention for efficiency, expanding backup and restore capabilities or saving millions on data migrations, these tools are tested by the best.
Explore the unique offerings for each Metalogix environment, including Office 365 solutions and offerings for SharePoint and Exchange.
–
Office 365 Content Solutions
Content Matrix: Enable users with the most trusted migration solution for over 15 years.
Essentials for Office 365: Empower managers with one console to manage permissions, gather intelligence on user adoption, and move and reorganise content.
–
–
Microsoft Exchange Solutions
Archive Manager Exchange: Reduce email data storage needs while searching for emails effectively.
–
Content.ly: Control content across platforms such as Microsoft Office 365, Slack, Salesforce, Box, Dropbox, and Google for Work.
–
Top tiered Microsoft Partners